We are excited to announce that the website for the inaugural edition of the 45-SouthWest is online.
The idea of the 45-SouthWest was born in 2018. The plan was to create a route that is doable in 12-14 days.
The 45-SouthWest route is about 4300km long and includes many, not only flat but also remarkably fast stretches. Italy and Spain are as flat as possible, the goal is to be able to make the distance on these flat sections between climbs.
There are two things in common between 45-SouthWest, NorthCape-Tarifa, and Iberica-Traversa. One, they all cross the highest point on the route – Pico del Veleta. Two, they share the same finish point at the tuna statue in Tarifa. Besides those two control points, all routes are separate and individual creations. 45-SouthWest offers three alternative finishing points along the route: Nice, Pico del Veleta, and Tarifa.
45-SouthWest will go ahead every other year.
Link to the website: 45southwest.com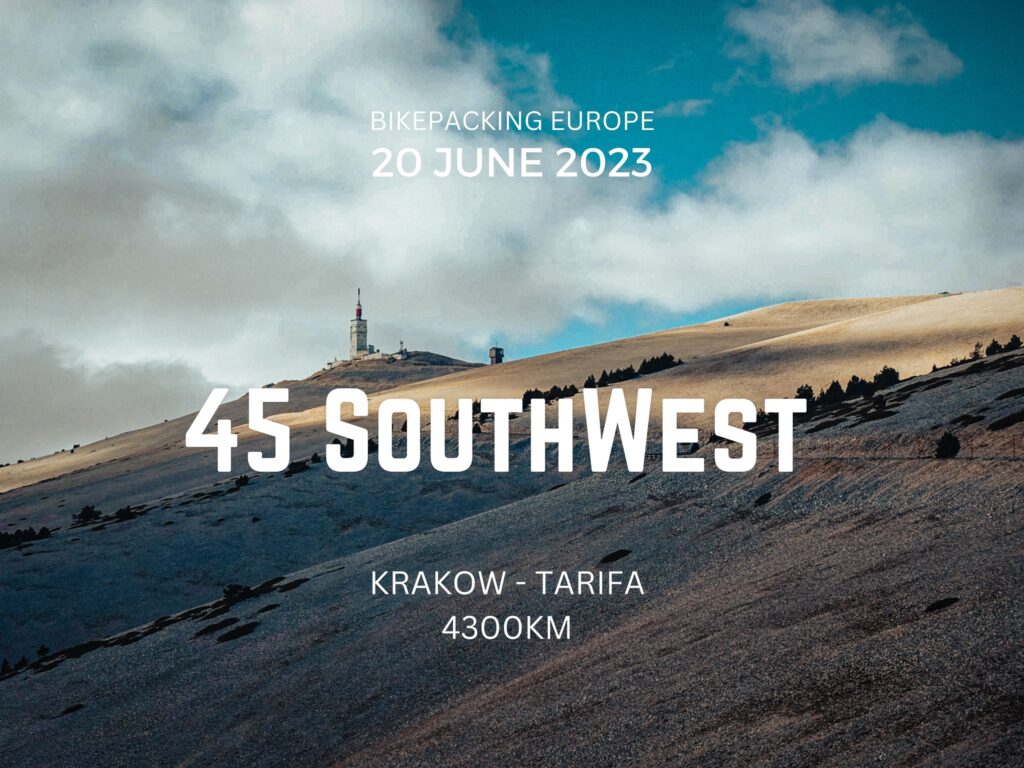 #45sw #45southwest #endurancecycling #endurance #bikepacking #bikepackinglife #ultracycling #adventurebybike #adventurecycling #longdistancecycling #ciclismo #ultrabicyclerace #cyclinglife #rower #bikelife #cycling #ultraendurancecycling #krakow #tarifa #ventoux #verdon #nice #tende #tourmalet #veleta #rusjanbag #transbikeadventures