From Pico del Veleta the route follows for about 60km NorthCape-Tarifa route. Then a new route heads to Tarifa. 45km longer but 1100m less vertical climbing. The last 50 kilometers along the coastline will lead the riders to the last checkpoint on the route.
45-SouthWest finishes in Tarifa the southernmost point of continental Europe, where the Tuna wind vane marks the end of the adventure!
Situated in a unique geographical location, this Spanish port town is the ultimate destination also for those completing the NorthCape-Tarifa and Iberica-Traversa routes. Popularly known as "the tuna" serves as the finishing point for many riders who have been on the ride of a lifetime.
"Tarifa is the place to finish, with plenty of cheap but good options for accommodation, a chilled and relaxed café, and bar culture in the old town, blue skies, beach, and warm sea. The perfect place for a few days of recovery" Mike Sheldrake NorthCape-Tarifa finisher.
CP10 Tarifa:
https://45southwest.com/checkpoints/#CP10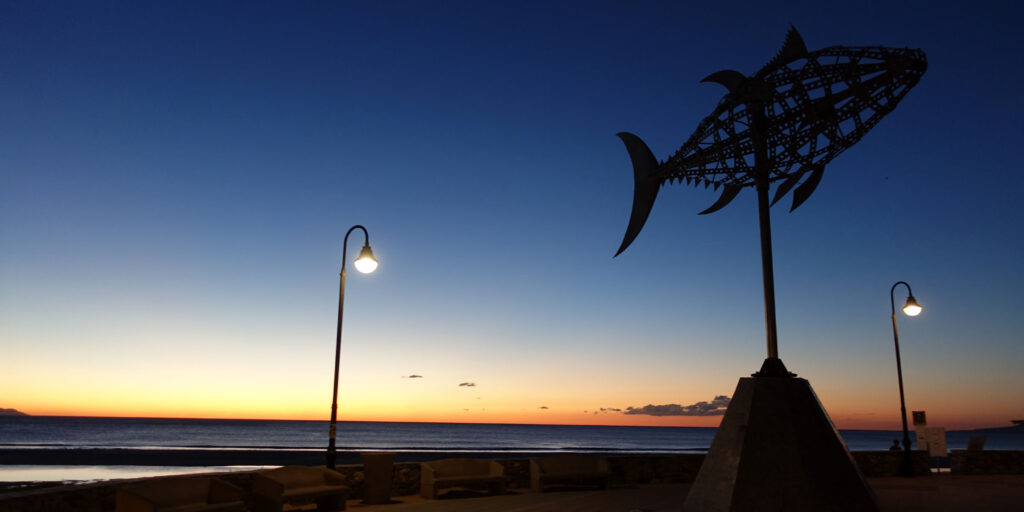 #45sw #45southwest #endurancecycling #bikepacking #bikepackinglife #ultracycling #adventurebybike #adventurecycling #ciclismo #cyclinglife #rower #bikelife #cycling #ultraendurancecycling #krakow #tarifa #montventoux #verdon #nice #coldetende #tourmalet #picodelveleta #rusjanbag #transbikeadventures