Riding further southwest towards the next checkpoint an altitude will be getting higher as the route will reach the Alps. After the highest point in the Julian Alps, Sella Nevea with 1,195m riders will descend to the flats of Po Valley.
There will be 3 border crossings leading riders to Lombardy: Slovenian, Austrian and Italian.
Checkpoint two is located in Mantua, 1305 km from the start, a city which was established 2000BC, and now it is a cultural center of northern Italy.
The 104th edition of Giro di Italia passed through Mantua on the thirteenth stage to celebrate the 90th anniversary of the establishment of the pink jersey.
The first stage of Giro was won by Learco Guera from Mantua in 1931 and he was the first one to wear the pink jersey.
Mantua CP2
https://45southwest.com/checkpoints/#CP02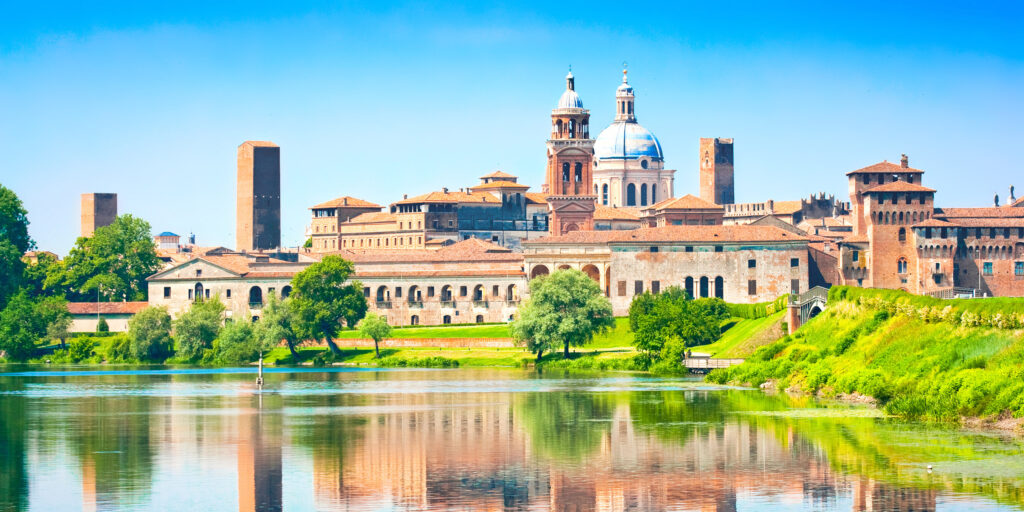 #45sw #45southwest #endurancecycling #endurance #bikepacking #bikepackinglife #ultracycling #adventurebybike #adventurecycling #longdistancecycling #ciclismo #ultrabicyclerace #cyclinglife #rower #bikelife #cycling #ultraendurancecycling #krakow #tarifa #montventoux #verdon #nice #coldetende #tourmalet #picodelveleta #rusjanbag #transbikeadventures