Land of Giants – the perfect place to meet the spirit of Don Quixote. The route will guide riders through the land of windmills starting in Sierra de la Paz (Campo de Criptana). Riders will continue south to the windmills of Alcazar de San Juan a municipality and city located in the northeast of the Ciudad Real province, in the autonomous community of Castilla-La Mancha.
Further west riders will reach Herencia. The town is located on part of the eighth stretch of Don Quixote's route. Windmills are placed on each of two medium-sized hills found behind the village.
Till the next checkpoint, the route is as flat as it can be even though we are now on Spanish soil! Terra de Gigantes will be a good warm up before the big climb that waiting for the riders in Sierra Nevada.
CP 8: Terra de Gigantes parkour in La Mancha
https://45southwest.com/checkpoints/#CP08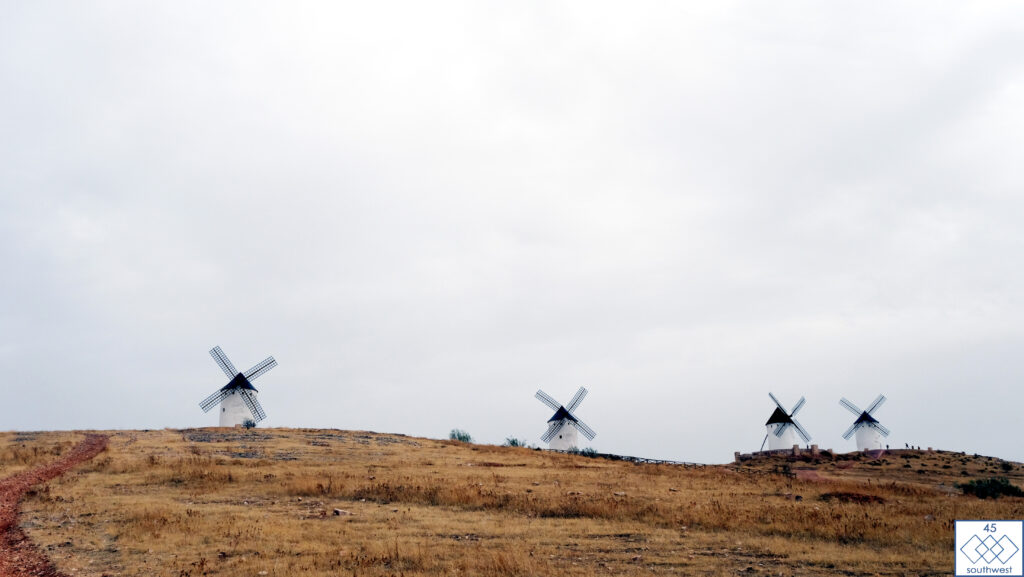 #45sw #45southwest #endurancecycling #endurance #bikepacking #bikepackinglife #ultracycling #adventurebybike #adventurecycling #longdistancecycling #ciclismo #ultrabicyclerace #cyclinglife #rower #bikelife #cycling #ultraendurancecycling #krakow #tarifa #montventoux #verdon #nice #coldetende #tourmalet #picodelveleta #rusjanbag #transbikeadventures